1. Introduction
1.1 Use of our Site is on the following terms (the "Terms of Use"). If you do not agree to these Terms of Use, please stop using our Site immediately. By accessing and using our Site you are indicating your acceptance to be bound by these Terms of Use. They are a legal agreement between you and us and can only be amended with our consent. They should be read in conjunction with any details provided on our Site about how our Site operates and the services which are available, including our Privacy & Cookie Policy and Trading Terms (if applicable).
1.2 We reserve the right to change these Terms of Use from time to time without prior notice by changing them on our Site.
2. Accessing our Site
2.1 We cannot guarantee that our Site will operate continuously or without interruptions or be error-free. You must not attempt to interfere with the proper working of our Site and, in particular, you must not attempt to circumvent security, tamper with, hack into, or otherwise disrupt our Site or any computer system, server, router or any other internet-connected device.
2.2 You are responsible for ensuring that your computer system meets all relevant technical specifications necessary to use our Site and is compatible with our Site. You also understand that we cannot and do not guarantee or warrant that any content on our Site will be free from infection, viruses and/ or other code that has contaminating or destructive properties. You are responsible for implementing sufficient procedures and virus checks (including anti-virus and other security checks) to satisfy your particular requirements for the safety and reliability of data input and output.
2.3 We reserve the right, in our discretion, to withdraw, suspend or modify our Site or certain features or parts of our Site with or without notice to you, where we have reason to do so. There may also be times when our Site or certain features or parts of our Site become unavailable, whether on a scheduled or unscheduled basis. You agree that we will not be liable to you or to any third party for any withdrawal, modification, unavailability, suspension or discontinuance of our Site or any service available on or through our Site.
3. Using our Site
3.1 You must use our Site and the information available from our Site responsibly. No such information may be used for or in connection with any unlawful, immoral or anti-social purpose, or in a manner which is or may be damaging to our name or reputation.
3.2 You cannot use our Site:
for any unlawful purpose;
to send spam;
to harm, threaten, abuse or harass another person, or in a way that invades someone's privacy or is (in our reasonable opinion) offensive or is unacceptable or damaging to us, our customers or suppliers;
to create, check, confirm, update or amend your own or someone else's databases, records, directories, customer lists, mailing or prospecting lists;
to tamper with, update or change any part of our Site;
in a way that affects how it is run;
in a way that imposes an unreasonable or disproportionably large burden on us or our suppliers' communications and technical systems as determined by us; or
using any automated means to monitor or copy our Site or its content, or to interfere with or attempt to interfere with how our Site works.
4. Intellectual property rights
4.1  All content on our Site including but not limited to text, software, photographs and graphics is protected by copyright. You shall not assert or attempt to obtain any such rights and you shall not use, copy, reproduce, modify, publish, transmit, participate in the transfer or sale of, create derivative works from, or in any way exploit, our name, trade marks, logos or other proprietary marks, or any of the content of our Site, in whole or in part, except as provided in these Terms of Use.
5. Governing Law and Jurisdiction
5.1 These conditions make up the whole agreement between you and us in how you use our Site. If a court decides that a condition is not valid, the rest of the conditions will still apply. 5.2 The laws of England and Wales apply to your use of our Site and these conditions. We control our Site from within the United Kingdom. However, you can get access to our Site from other places around the world. Although, these places may have different laws from the laws of England and Wales, by using our Site you agree that the laws of England and Wales will apply to everything relating to you using our Site and you agree to keep to these laws. We have the right to take you to court in the country you live in.
6. How to contact us
6.1 If you experience problems with our Site or would like to comment on it, please feel free to contact us by using the details set out on our Site.
Privacy Policy
Cookies
What are Cookies?
We collect information about your use of our Site through cookies. Cookies are information that files stored on your computer, tablet or smartphone that help websites remember who you are and information about your visit. Cookies can help to display the information on our Site in a way that matches your interests. Most major websites use cookies.
What cookies are used on this Site?
The cookies we and our business partners use on our Site are broadly grouped into the following categories:
Analytics – We use analytics cookies to helps us understand how users engage with our Site. An example is counting the number of different people coming to our Site or using a particular feature, rather than the total number of times the site or feature is used. Without this cookie, if you visited our Site once each week for three weeks we would count you as three separate users. We would find it difficult to analyse how well our Site was performing and improve it without these cookies. 
User Cookies – We use cookies to improve your experience by remembering your preferences so we know how you like to use our Site. Examples of this would be remembering you so that you are served with the same content or to remember you when you come back to our Site. 
Social Sharing – We use third party cookies to allow you to share content directly on the social networking/sharing sites like Facebook, Twitter or Google+. Examples would be if you wanted to "like" or "tweet" about us or our products or services. Please see our "Third Party Cookies" section below for more details. 
Links to other websites
Our website may contain hyperlinks to websites owned and operated by third parties. This Privacy Policy does not apply to those other websites. We encourage you to read the privacy statements on the other websites you visit, as they will govern the use of any personal data you provide when visiting those websites. We do not accept any responsibility or liability for the privacy practices of such third party websites and your use of such websites is at your own risk.
Changes to this Privacy Policy
This Privacy Policy was last updated on 1 Feb 2021. This Privacy Policy may be updated from time to time, so you may want to check it each time you provide personal data to us.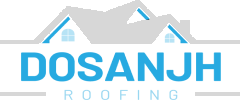 We are team of professional builders. We aim to provide you with complete hassle free building services.
Address
70 Cornwall Avenue, Southall, UB1 2TG
E : info@dosanjhroofingltd.com
Mon – Fri : 7:00 AM – 8:00 PM
Sun: 9:00 AM – 8:00 PM